Christmas Parties – Santa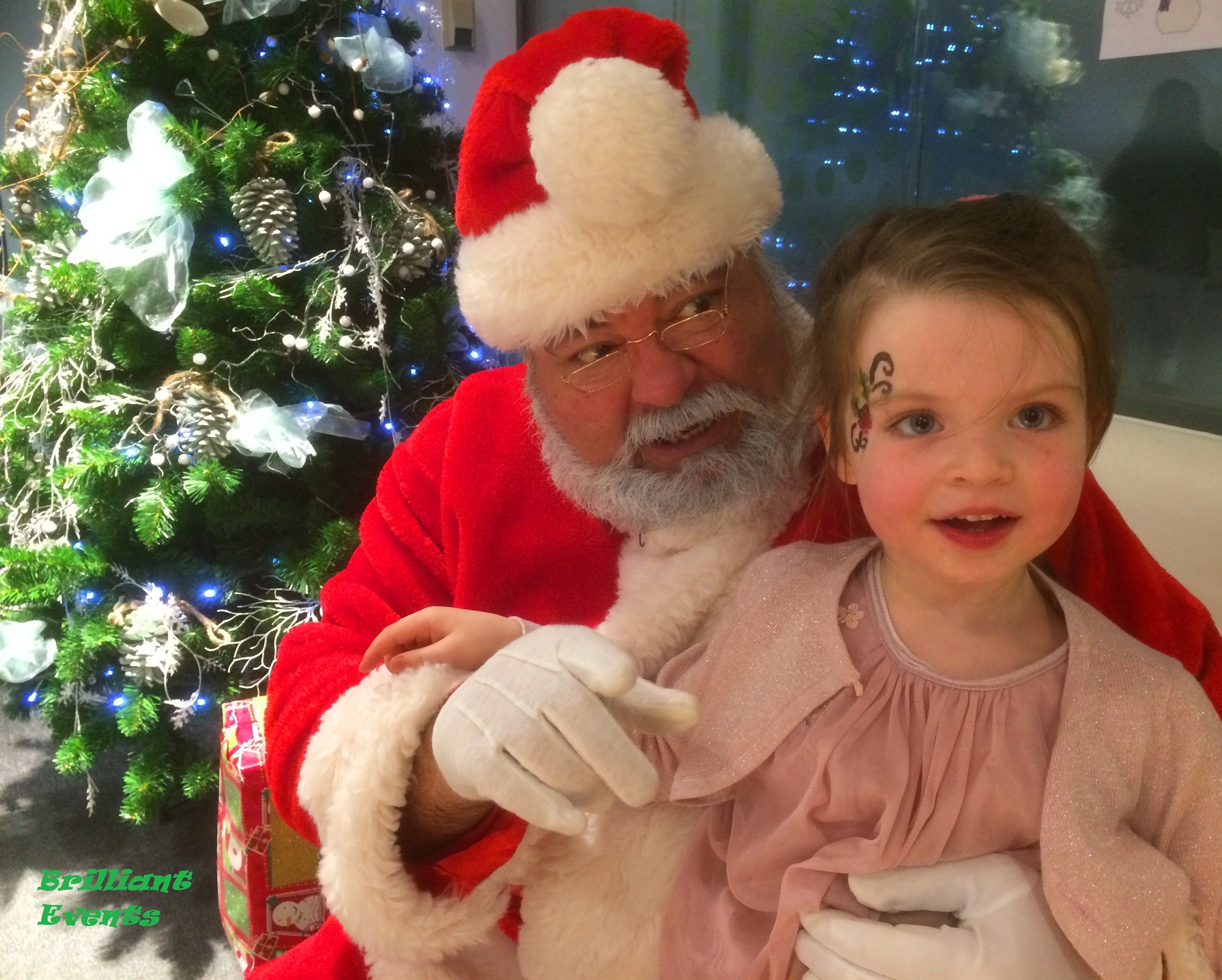 Brilliant Events is the place for Santa, kid's magicians, and all your entertainment needs. We have years of experience and provide party packages of all sizes.
Have a look at the videos below to see the quality of the children's entertainers. See the happy faces of the kids and parents. We can build your grotto, buy the presents, and put together a schedule of events, to make sure even the largest party runs smoothly.
We believe in the magic of Santa and know how important it is to get it right. Who doesn't remember telling Santa what they wanted for Christmas? It's a wonderful time for families and we are here to help. We have a number of pictures of Santa, so you can see how jolly Santa is.
For larger parties, we have a selection of kids magicians. Our magicians are all very interactive and fun. The shows are designed to make the kids the star. That means plenty of volunteers, laughs, and tricks. You can also have a different magician every year. That keeps your party fresh and the kids on their toes.
All of our Christmas parties are designed to appeal to the whole family. If there are Mom's and Dad's in the room, then they should be entertained too. Our brilliant magicians do just that, entertaining all ages.
We also offer all of the trimmings. Have face painting, balloon modeling, elves, Mrs. Claus, penguins, plus the latest characters from the hot new kids movie. The Christmas characters mix and mingle, to make a great party atmosphere.
The DJ has all the latest hits plus the Christmas classics. His party pals join in the games to make for a brilliant party.
We have many acts and artistes available. Take a look at the videos to see our kids parties in action.
Here are some highlights from one of last year's kids parties:
All out magicians are experienced, fun and interactive. Great for kids and adults.
We have tons of Christmas characters for making spirits bright.