Being a vampire sucks, but being Dracula's younger brother is driving Jackula batty.
Join Jackula on a spooktacular quest to to step out of his older brother's shadow and become the world's first fun vampire. Laugh as Jackula makes his pet ghost dance. Gasp as Jackula balances five glasses of water on his face. Smile as children help him perform spellbinding tricks.
An inspirational Halloween magic show for the whole family.
The show is performed by Jeff Keough who has entertained at The White House, Leinster House, as well as his daughter's Senior Infant Class. Jackula has been recommended by the Irish Time's twice and last year the Irish Independent said Jackula is "Family fun guaranteed." Book now as Jackula regularly sells out.
The Jackula narrative is about being true to oneself. Despite the expectations of society and his family, that vampires must be scary, Jackula works hard to establish his own identity. The story is woven together with magic and juggling tricks to reinforce the message that what seems impossible can be possible. For example, when you see Jackula balance five glasses of water on a pole on his face, it shows what humans can do if they work hard, practice and are not afraid to take chances.
Jackula connects with the audience with a powerful mixture of entertainment and narrative, communicating the following clear themes:
Children will be culturally exposed to circus skills, physical comedy, interacting on stage, and when they perform a trick themselves they will be fully immersed in creative engagement.  In the age of Playstations and X Box, this theatre show proves that young peoples imaginations are just as alive as ever. Jackula aims to make the theatre experience of a child rich and rewarding, so that as the child grows, they will view theatre shows as an accessible and entertaining part of their life.
From America, Jeff Keough worked with several master clowns while training  at Clown College in Florida. After graduation, Jeff went on to tour with Ringling Brother's and Barnum and Bailey's Circus, "The Greatest Show on Earth". During the tour Jeff survived a leopard escaping back stage, 13 falls a show on cement and a voodoo ceremony performed on his trunk. Highlights of the tour included performances at The White House, Boston Garden, The Superdome, appearances on a CBS Special, Good Morning America, AM Boston, Life Magazine, as well as entertaining over 11 million people. Jeff continued his artistic growth by then performing with French Anarchist Circ Archaos. Their daring style led Jeff to begin touring his own show. In Ireland in since 1993, Jeff applied his clowning skills to magic, juggling and stage and theatre shows with performances at Leinster House, The House of Lords, and his daughter's Senior Infant class.
"Running at the Civic Theatre, Tallaght, this Halloween is Jakula, a Halloween feast of magic and laughs. Dracula's younger brother, Jackula, is on a quest to become the first fun vampire. He certainly succeeds, as the audience, young and old alike are shouting, laughing and having fun from the moment he opens the show with a classic magic wand gag. This show is a simple, and sweet combination of classic tricks and physical comedy tied together with jokes and word-play that will delight audiences of all ages. The tricks are well executed and perfectly tailored to the target age group. There are plenty of opportunities for children in the audience to get involved on stage, and a chance for every child to do a trick at the end. All of these interactions are engaging and entertaining, maintaining the pace of the show for the rest of the audience. For a morning of Halloween fun and frolics, you won't go far wrong with Jackula and his tricks."
Saoirse Anton – The Reviews Hub Ireland
Reviewed on the 31 October
Jackula is a feast of magic and laughs
Enjoy a boo-rilliant Halloween magic show. Waffles the Witch's has forgotten her pet cat Pancake's birthday and now has to magic up a party. Join Waffles as she conjures up a ton of fun in this spellbinding show. Kids and adults help Waffles perform magic tricks and cast spells, turning Pancake's frown upside down. A magical Halloween show with tricks during the show and treats after the show. Waffles weaves together magic tricks with a narrative about the importance of being happy and working together. Members of the audience are brought up to perform, creating a great sense of improvisation and excitement. During the show Waffles uses a cauldron to great effect as goofy spiders appear and disappear, lollipops magically arrive, and kids are invited into a dance number. Fun for the whole family.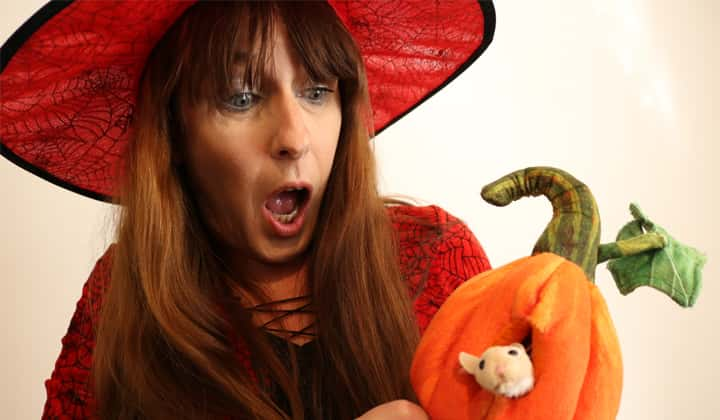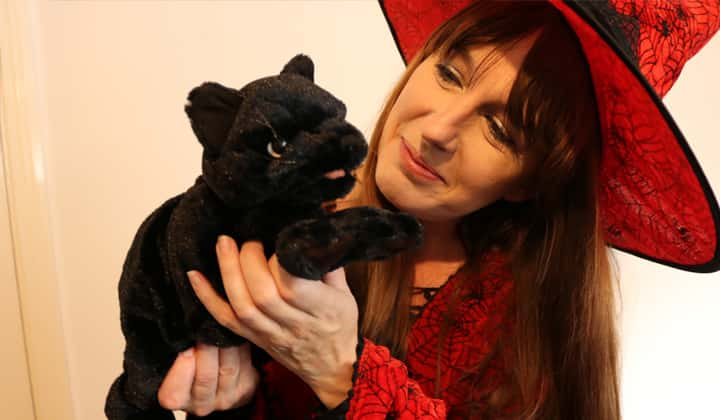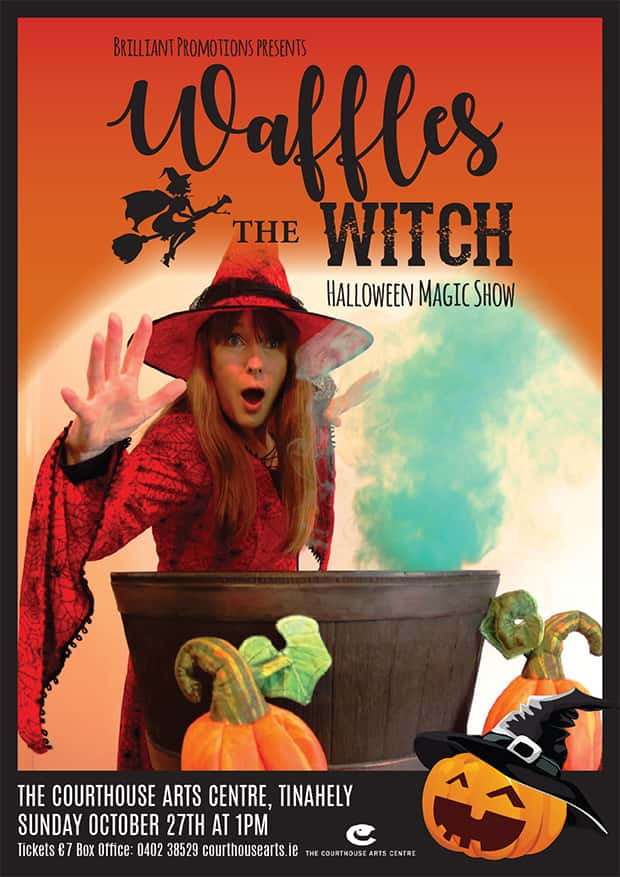 Waffles the Wonderful has been performing magic across Ireland for over 10 years. Highlights of her career include being invited to perform at the Aras by President Higgins, appearing on RTE and TV3, and Waffles loves making adults and children laugh. Waffles is Ireland's favorite female magician.
This show was written and directed by Jeff Keough, the writer and performer of the hit children's shows "Jackula" and also "Dr. Brain's Fun-Believable Science". Waffles the Witch show is about staying positive and working with others to achieve a goal. If we work together we all share the rewards.
Set sail for fun and imagination with Captain Splash. Wave after wave of magic and mayhem. Join Captain Splash as he tells tales of his adventures at sea, has children join his crew, and performs pirate magic tricks. Meet Captain Splash's parrot Squawk, watch out for Sam the Clam, and beware the Bermuda Triangle of Terror. A voyage that takes you to a place where hopes and dreams come alive.
This theatre show is at aimed at children aged 3- 8, but has plenty of Dad jokes too.
A show the whole family will treasure. Get hooked today!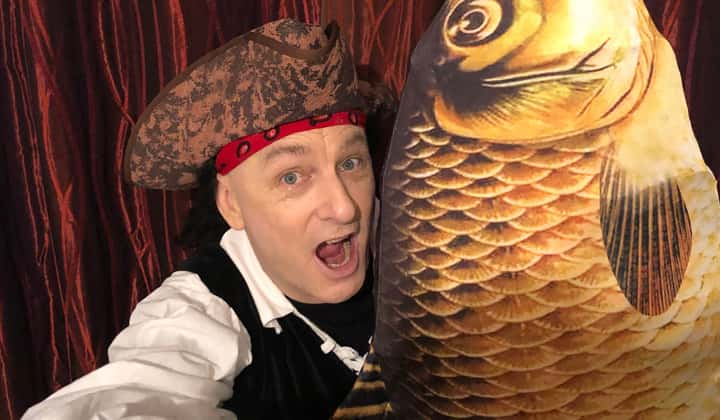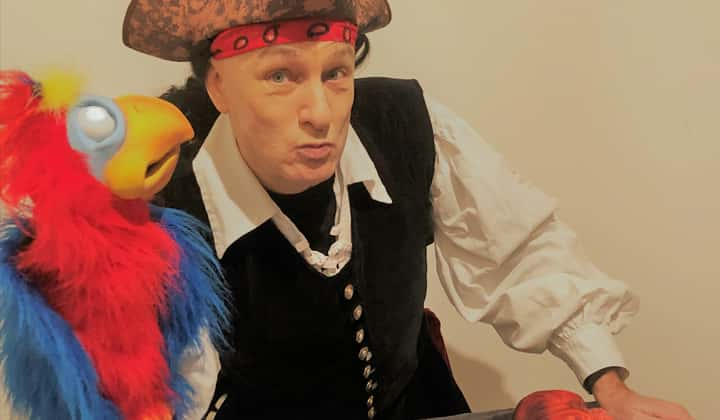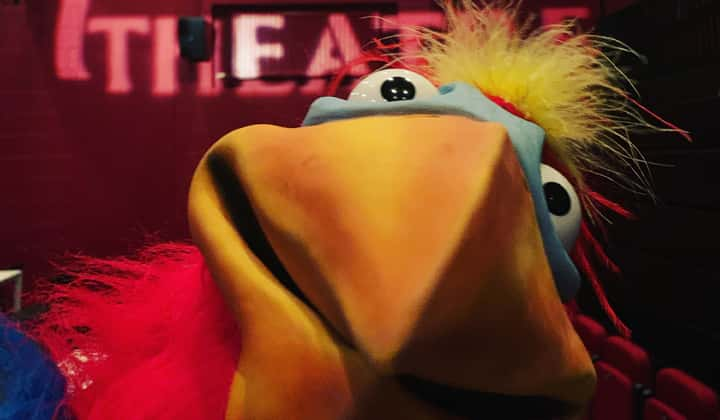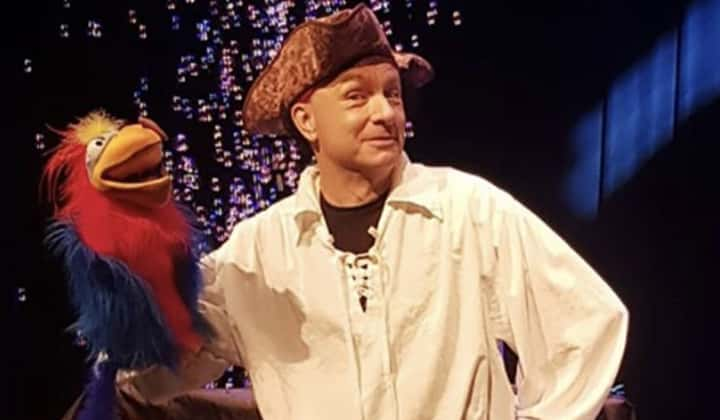 This show demonstrates the power of imagination. If you can dream it you can make it happen. Envision  your path and set sail toward your goals. Captain Splash overcomes his fears and takes the audience toward a common goal.
Laugh and learn as students help Dr. Brain with experiments and demonstrations. Doctor Brain performs an engaging science show that appeals to both Primary and Secondary schools. Fun-Believable Science is a show with a "wow" factor that will have your students buzzing. See Dr. Brain defy gravity, conduct an experiment on the entire audience, and involve students and teachers in demonstrations that are both fun and informative. A hilarious 1 hour show that combines science and entertainment.
A magical journey into a land of imagination, dreams, and wishes. A fast moving show that demonstrates the power of using creativity. Magic and ideas are combined to spark interaction, and excitement. The show is part of STEAM as it helps children develop their critical thinking skills by demonstrating that imagination is a problem solving tool. This interactive show aimed at children 4 – 8. This show has been very popular with schools.